Sell us your property even if:
You Have Listed Your Property With An Agent Before
You Have Already Moved Or Need To Move Soon
Your Property Needs Repairs
You Are Behind In Your Payments Or In Foreclosure
You Don't Have Enough Equity To Pay Costs Of Selling
You Have Inherited An Unwanted Property

You Are Behind In Your Property Taxes
Your Property Has Asbestos or Mold
Your Property Is Worth Less Than What's Owed
Your Property Is Occupied By Non-Paying Tenants
You Are Making Double Payments
You Need To Sell Very Quickly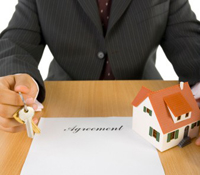 Selling a property can be a huge burden when you are trying to sell it in the traditional way in this market. If you are like most people in the Seattle-Tacoma area, values have declined in your neighborhood, and having to sell turns out to be a tough choice.
We buy Properties that we can rent out to our increasing pipeline of prospective tenants. Both Residential and Commercial Properties Fill out our form below and let us get in touch with you about possible buying your home or commercial space.


Tell Us About Your Property…click here!